Service Activity Management (SAM)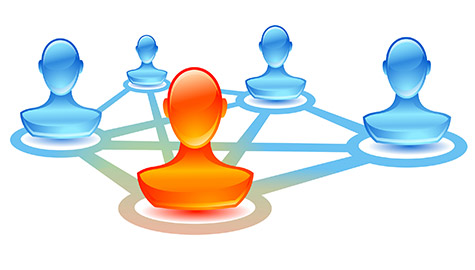 MD Tech Service Activity Management (SAM) provides clients with an improved ticketing system for organizations of any size. Right out of the box, the Support Desk Lifecycle System will be a perfect fit for most organizations but if you need a little fine-tuning, our incredible development staff can provide customization tailored to meet your individualized requirements.
Highlights of SAM
SAM is one of the most powerful support desk systems capable of delivering the following:

Track system changes, incidents, problems, and requests utilizing a central system.
Manage technician's workloads to distribute work evenly to maximize productivity.
Permits your employees to view work completed on submitted tickets without impacting your workforce.
Easy-to-use friendly form assists technicians with categorizing a ticket as a change, incident, problem, or request.
Link lists from external content, like an asset database, and tracks tickets by tagging them to the appropriate records.
Track resolutions to incidents. This allows technicians to reference a historical database when researching new incidents.
Group incidents collectively as a related problem in order to work multiple incidents simultaneously.
Permits your workforce to request equipment upgrades utilizing a standardized process.
Provides your Helpdesk manager with access to metrics filtered according to a date span.
Mobile View
With our new and improved mobile view, you now have the capability to submit and review tickets, view KPIs, and more from your smartphone or tablet. This option allows you to manage the entire application from anywhere. As long as you have internet access, you will be able to manage your support desk anywhere in the world!
---
Hosting Options
MD Tech Solutions has three hosting options:
Tenant-shared
Tenant-dedicated
On-premises
Tenant-Shared
Tenant-shared hosting provides a cloud solution for your DCMS System. This solution is located in our Azure cloud. The tenant-shared option provides you with all the benefits of DCMS, including accessibility from anywhere you have internet access. Tenant-shared hosting is also the least expensive hosting option that we offer.
Tenant-Dedicated
Tenant-dedicated hosting provides a private cloud solution for hosting your DCMS system. This option is located in our Azure Cloud. This option gives you all the benefits of our DCMS software, like access to your system from anywhere with access to the internet, but also provides additional security with having an entire cloud environment dedicated to your organization.
On-Premises
On-premises hosting provides on-site DCMS hosting. This option is only as secure as the client's secured facility. On-premises gives you the benefits of DCMS local to your organization, but it may not be as versatile as one of the cloud-based hosting options.